"Dance Your Colors, Paint Your Life"
18 – 23 June 2023
with Naveen Li and Philippe Nirav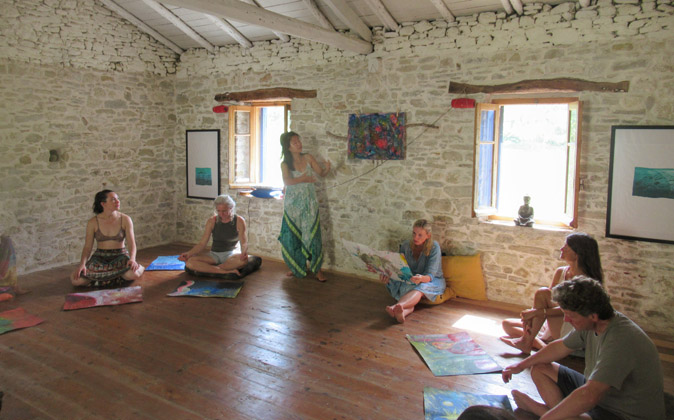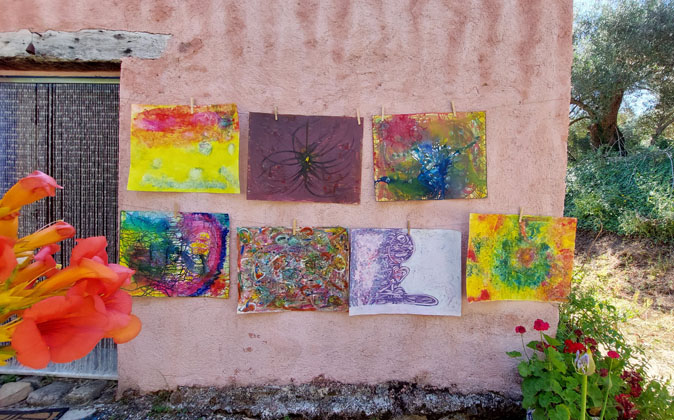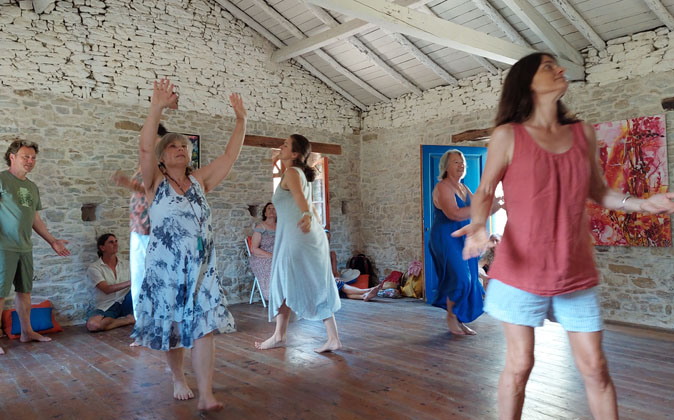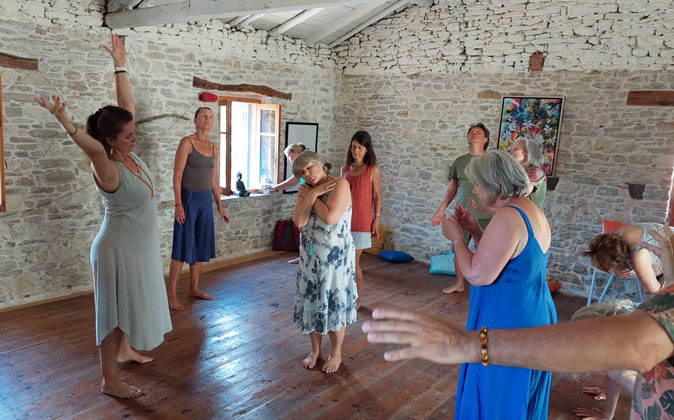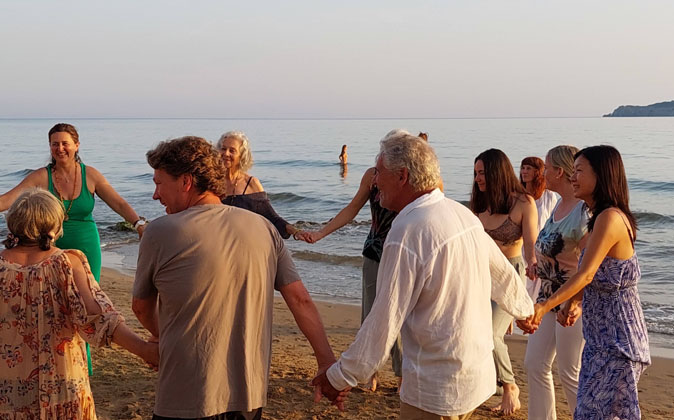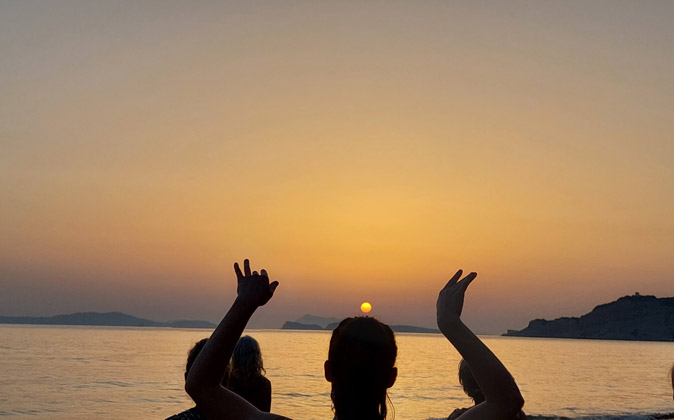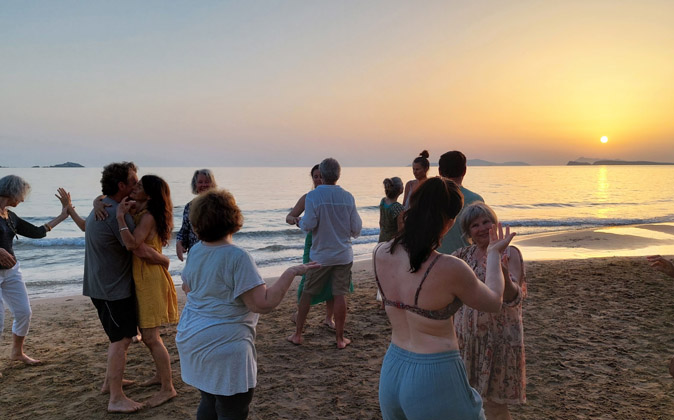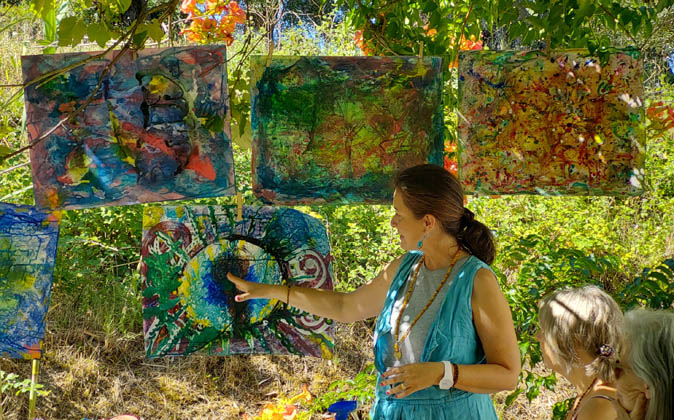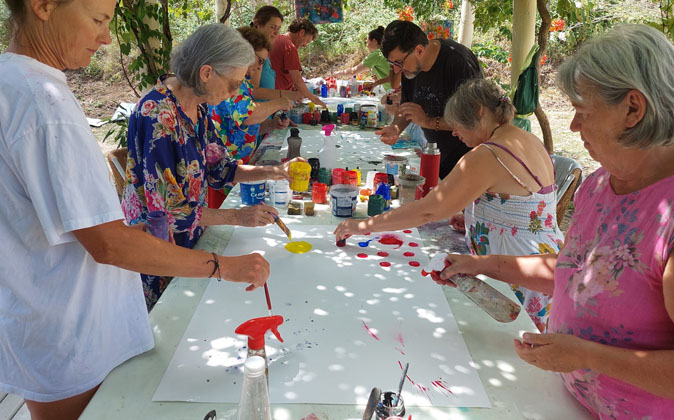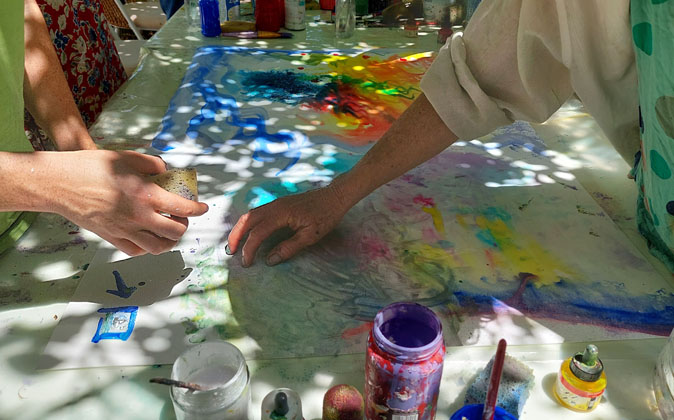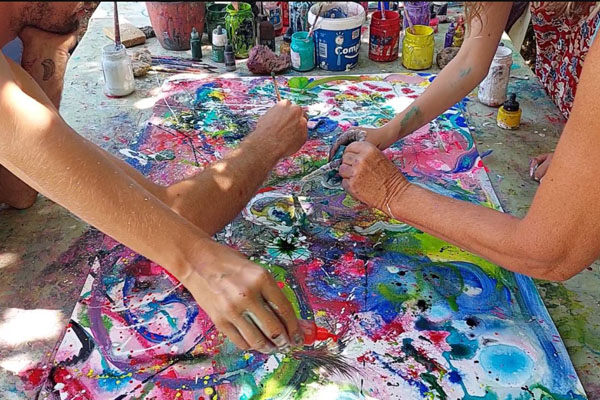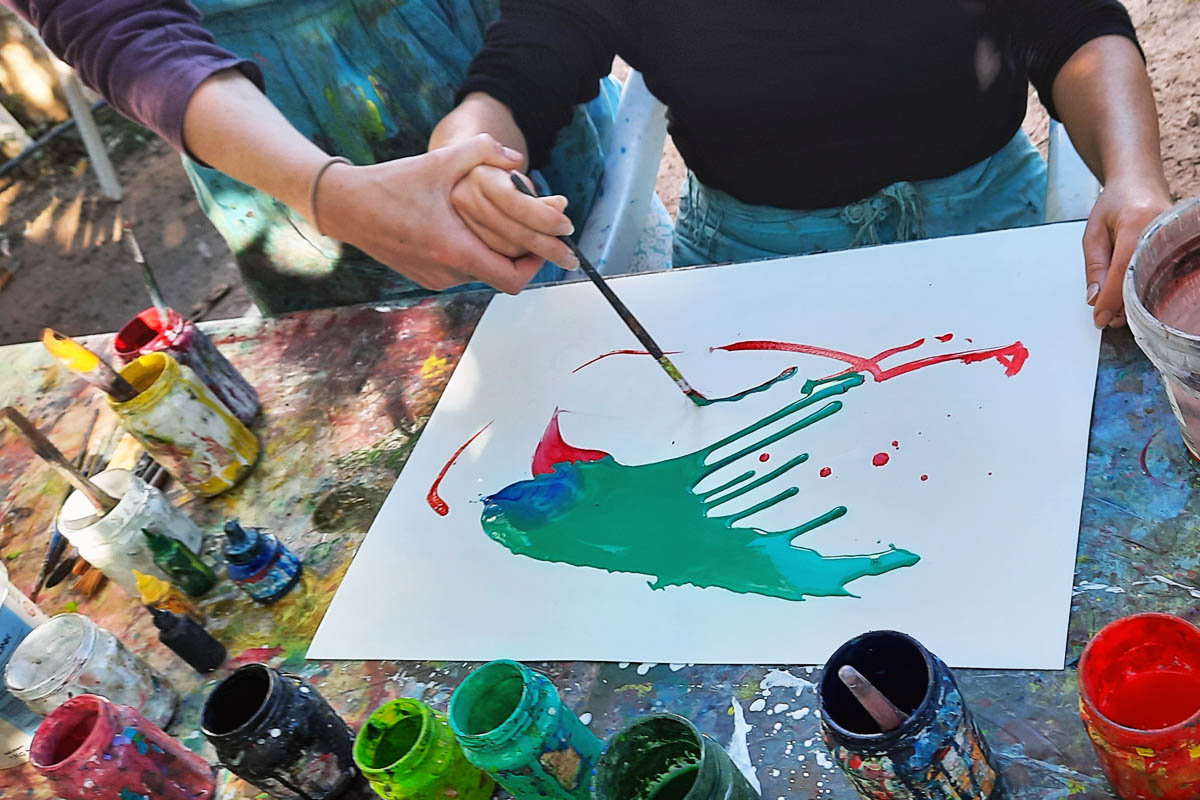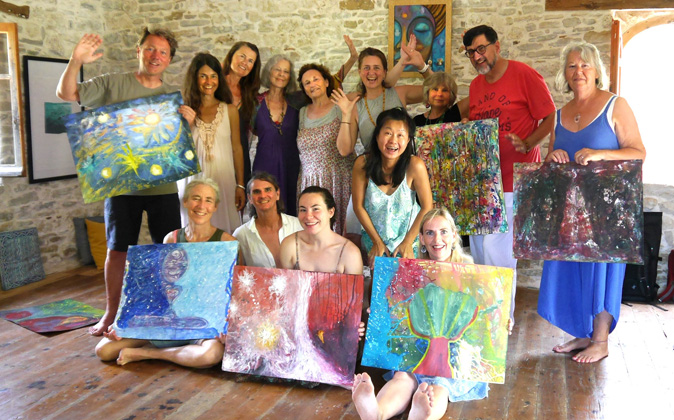 The desire to create is a basic need of our biology. Life thrives when we are allowed to express ourselves. Our creative force doesn't express only in art but also in existential self-creation. We can renew ourselves again and again – one's own life becomes a work of art!
In this workshop, you will be playfully guided to let go of your ideas about painting and simply explore. Through dancing and painting, you will be taken on a journey and surprised at what arises inside of you. As you tap into your existential creative force, the world of possibilities and inspiration starts to move with your spontaneity.
Under ancient olive and oak trees, dancing and painting will happen outdoors amid rich and magical nature. Some dancing sessions will also happen indoors in a charming stone house with a wooden floor.
We will have 6 morning sessions and 1 or 2 evening sessions. Some sessions will be dancing, some will be painting, and some will be the merging of both. The time between morning and evening sessions is free (the beach is just a few minutes away!)
During the workshop, we will also have a special summer solstice celebration that is open to your friends. And at the end of the workshop, we will have an exhibition so you can invite your friends to see all our paintings and to dance!
The group starts: 10:00 Sunday, 18th June 2023
The group ends: 13:00 Friday, 23rd June 2023
Venue: In a stunning location fully immersed in nature, just a few minutes from the beach in Arillas, Corfu Greece
Price: €490, including all painting materials. Note that meals, travel, and accommodation aren't included in the workshop's price.
Please arrange your travel and accommodation. Some information here can help you: Getting to Corfu island and Accommodation.
Camping on-site is possible on request.
Limited spaces! Early booking is recommended!
For registration, please fill out: Registration form
For more information, please contact: info@biodanza-naveen.com
Facilitators: Naveen Li and Philippe Nirav (specializes in teaching painting through spontaneous action, playfulness, and an awareness of the present moment.)